PERSONAL COORDINATES ENGRAVING/ rosegolden glossy / N*dividual
N*DIVIDUALS
Design by ©Viennina /PERSONAL ENGRAVING

fine engraving
The silver & rosegolden engraving has no colour.
The black gets a slightly silver/white engraving.

PERSONALIZE IT!!
We also engrave your own text on an "N*dividual" Design by VIENNINA.
date of your wedding, names, favourite quotes,...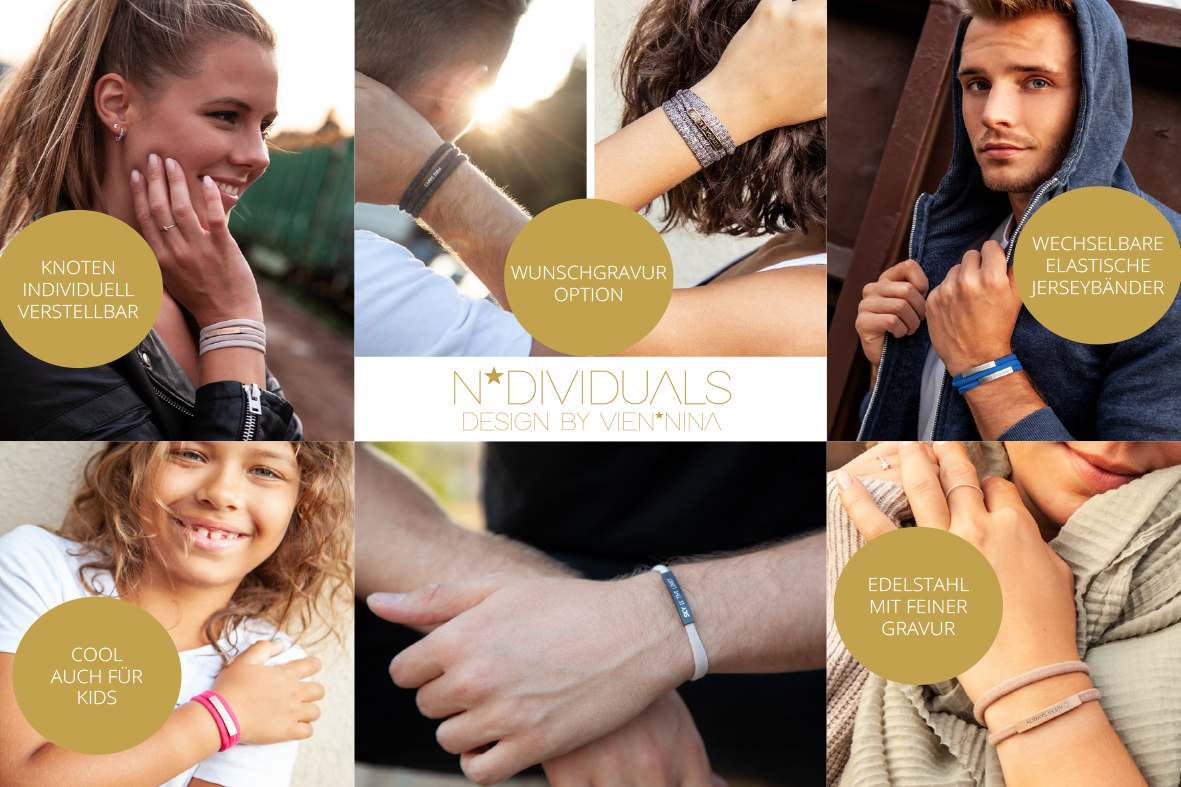 STYLETIPP
You choose a standard wristband that you can wrap up to 3- 4 times around your wrist.
As a gift we will send you the same wristband as a small band, which you can wrap 1 time.



You can also put 2 tags on one band - or you make a nice combination of an N*dividual and an N*spiracelet: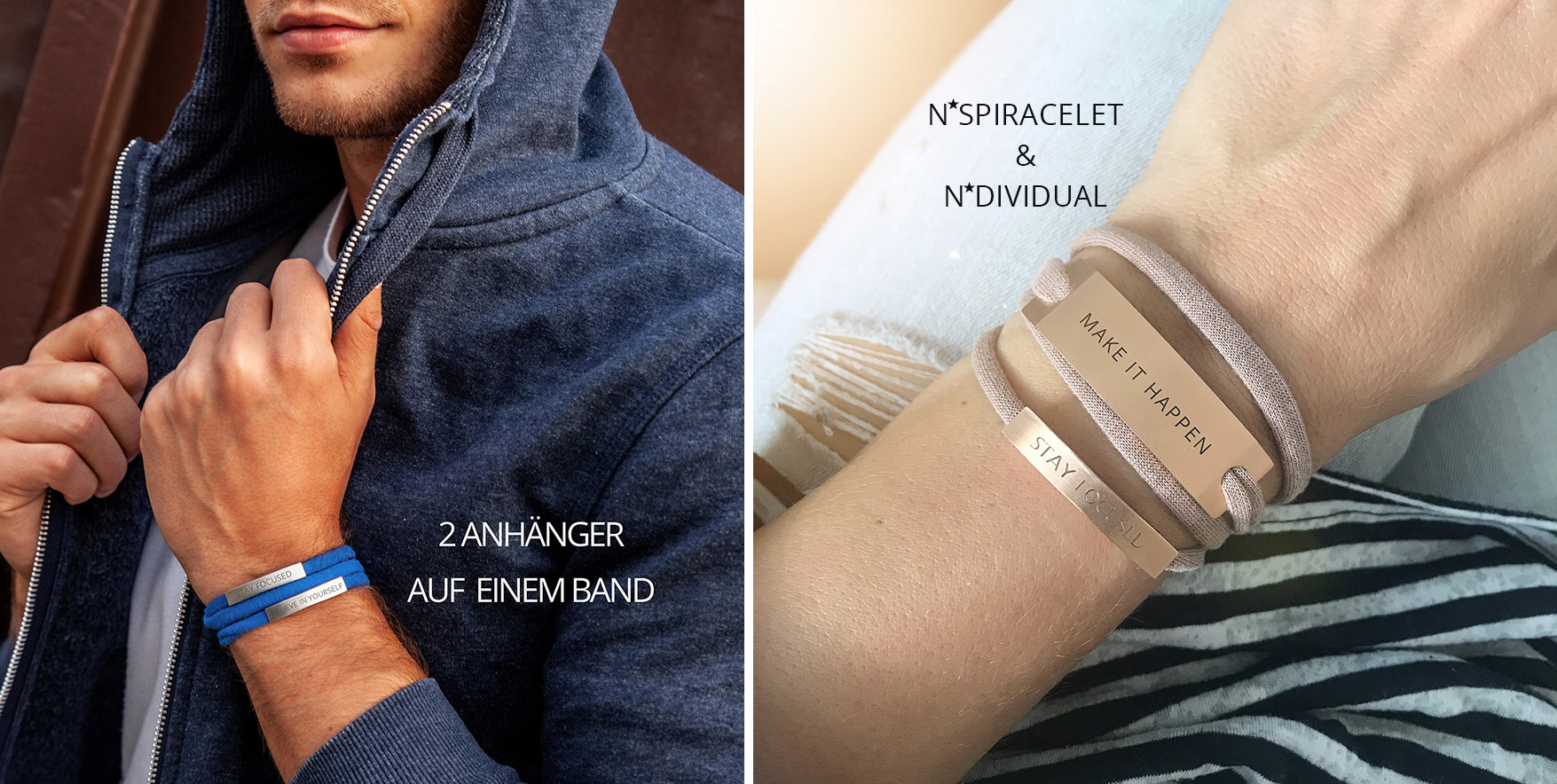 Here you can find additional wristbands to exchange. 

Important: If you already have additional wristband from the "N*spiracelet" collection, we cannot guarantee, that they fit. The additional wristbands from the "N*dividual" collection are thinner, but still there is a chance that they fit, so you can try it :)
You can exchange the bands easy - we put a little yarn in your box, with this you can lace the additional wristband easily.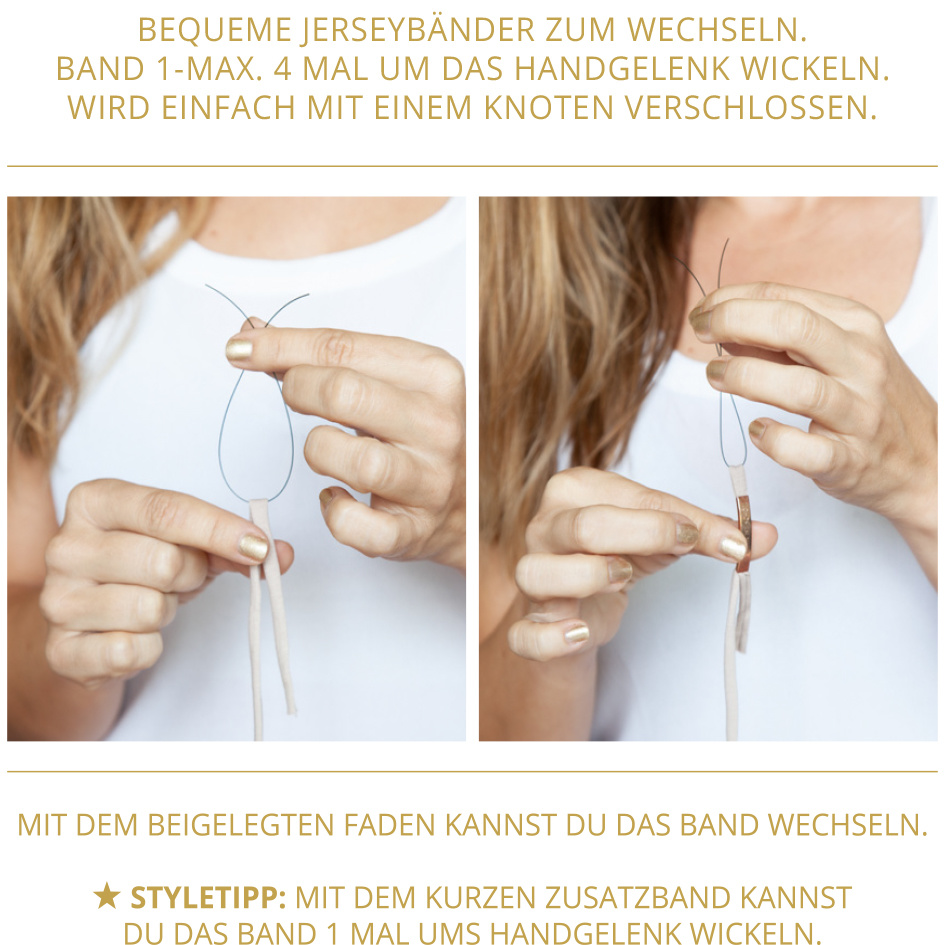 Band: elastic, washable fabric (handwash)
Tag: high quality stainless steel, non allergic. 
*The picture on which you can put in your own text is just symbolic and for inspection.
The font is without colour (except with the black tags - here the letters seem w bit white/silver)
We adjust the seize and the spacing of the letters/words.
The colour of the bracelets (tags & bands) can differ (z.B. because of the monitor settings,...).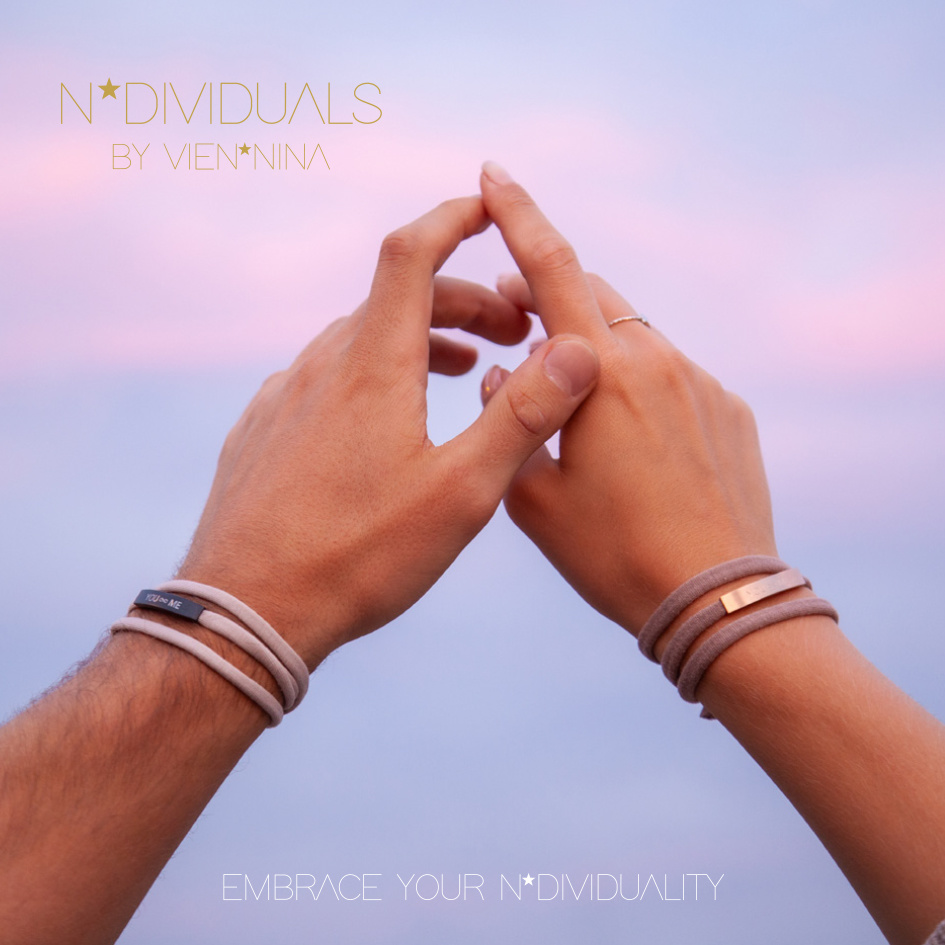 Versand innerhalb Österreichs kostet € 4,90
nach Deutschland € 6,90

KOSTENLOSER Versand ab einem Bestellwert von € 99 (AT)
Über uns
Als spontane Idee entstanden und zum langfristigen Herzensprojekt geworden: VIENNINA, das Label der Moderatorin und Filmemacherin Nina Saurugg.
Inspirierende Statements, motivierende Worte, positive Affirmationen - kombiniert mit stylischen, bunten Bändern.